Women's Daily Multi Complex
Women's Daily Multi Complex
Best Value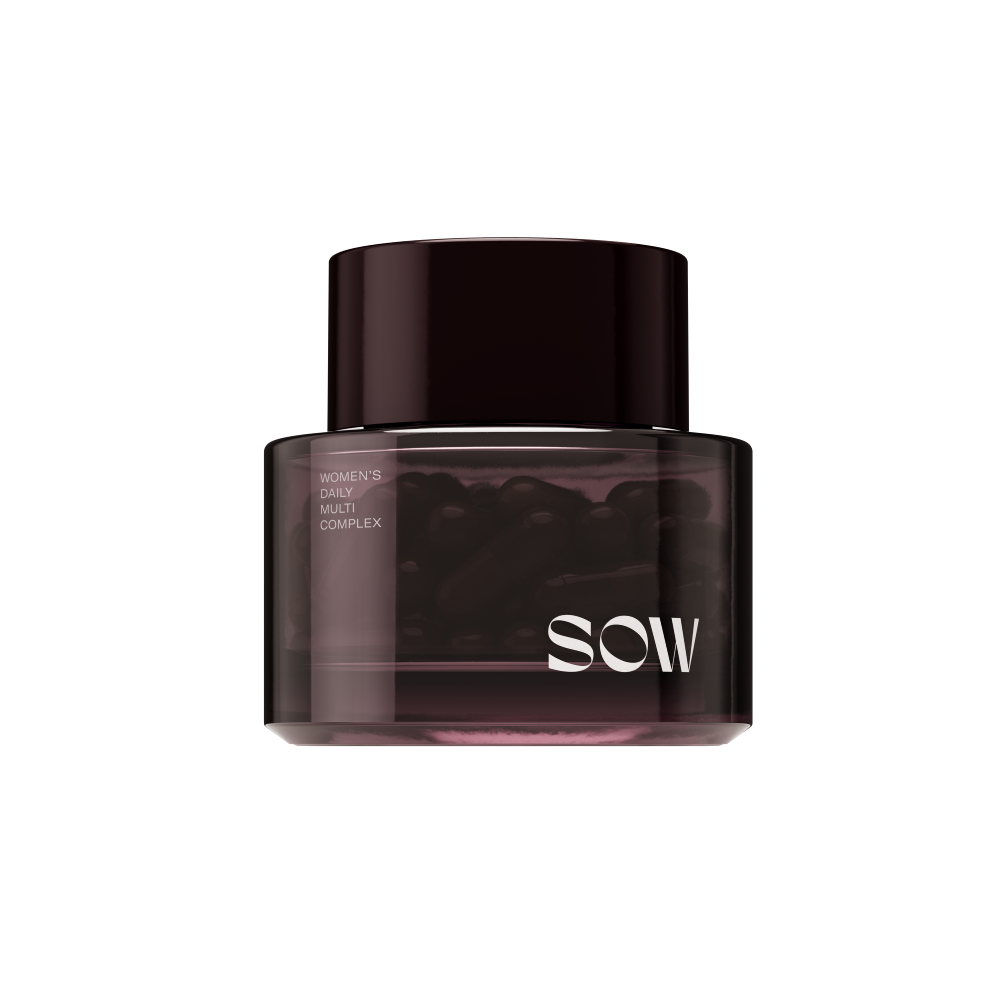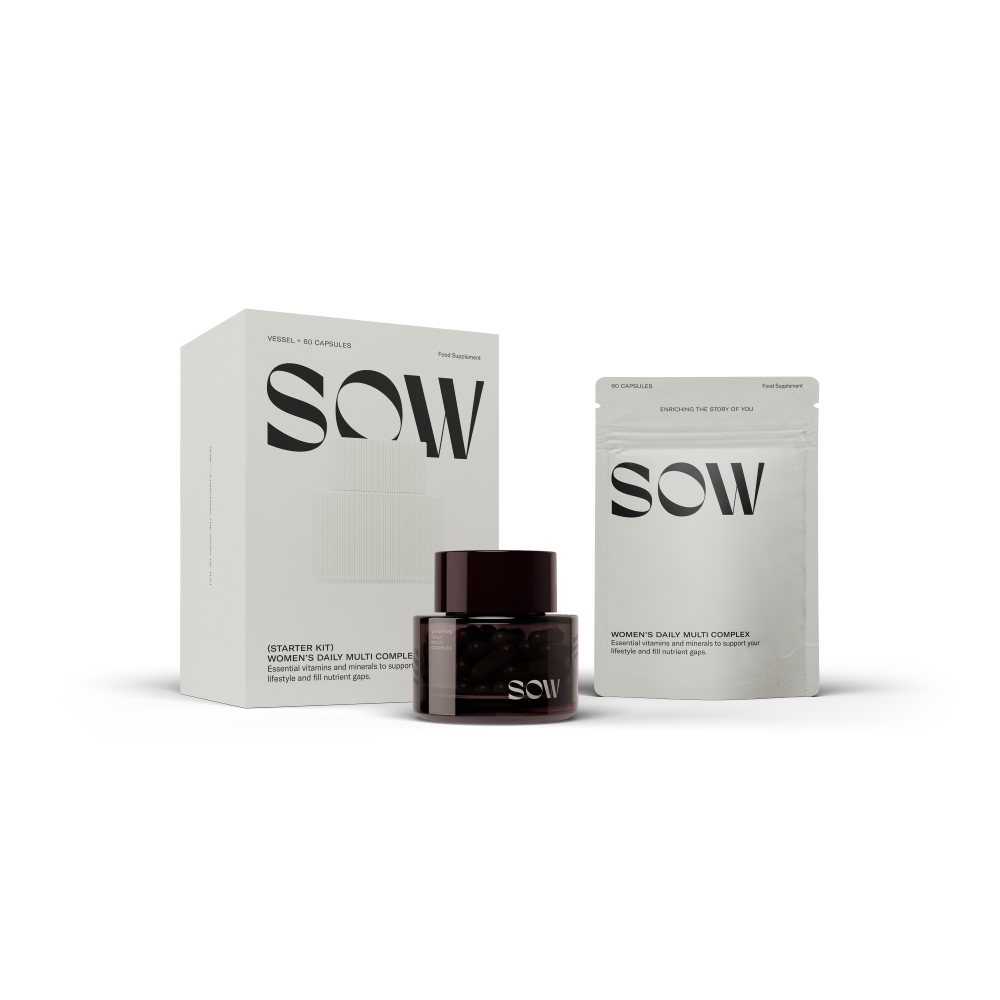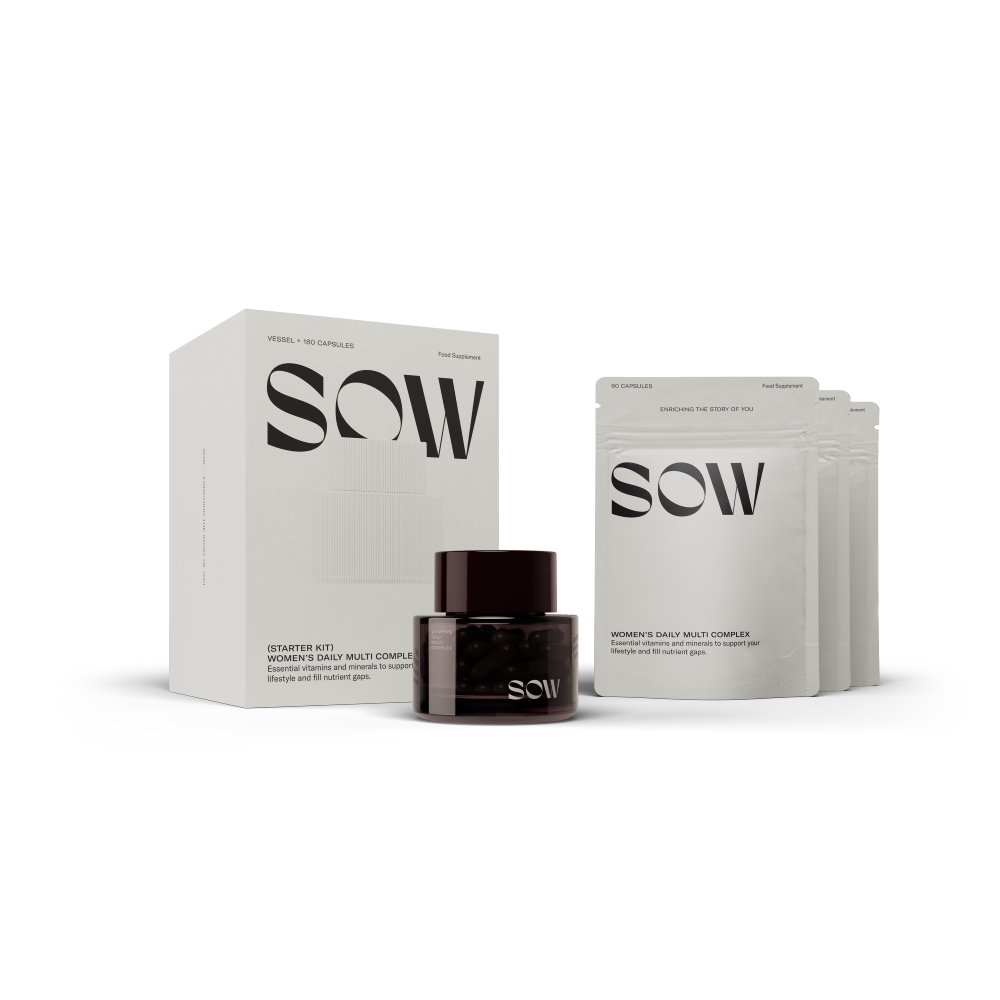 Key Benefits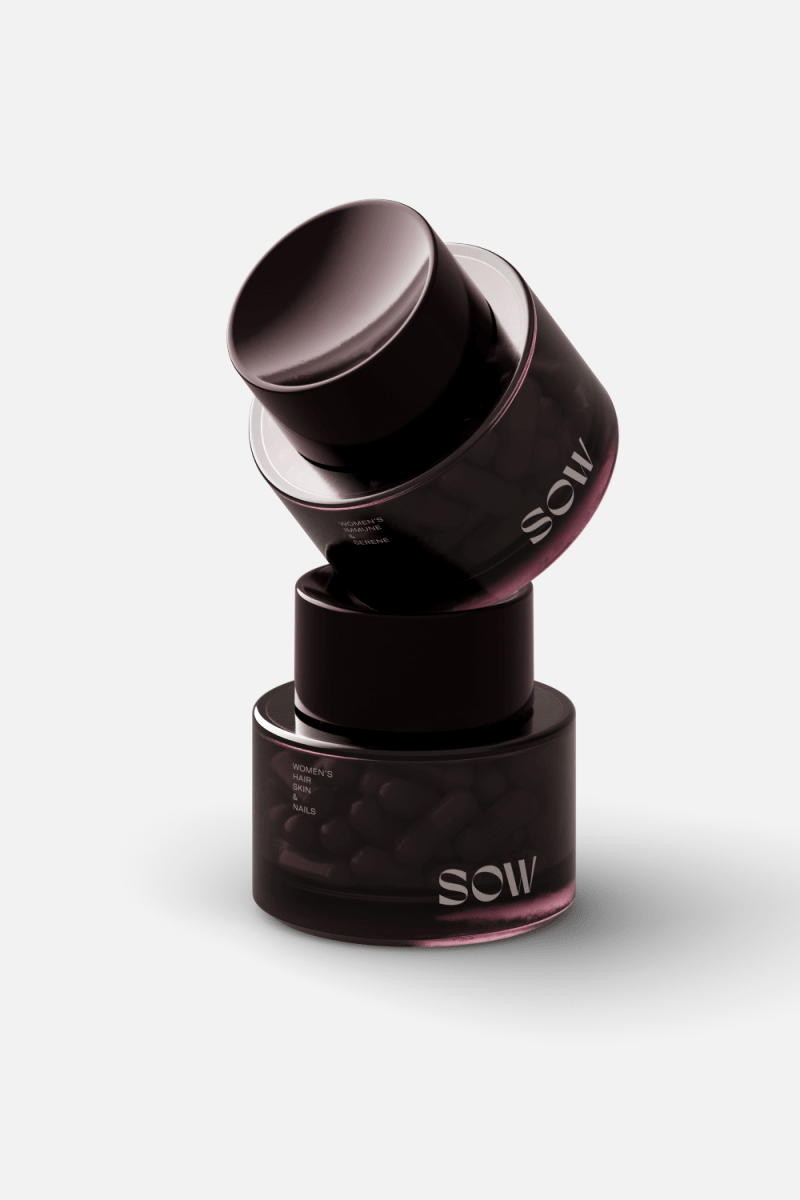 1
Increases Energy
Helps to reduce feelings of tiredness and boosts your metabolism due to key B vitamins, iron and CoQ10.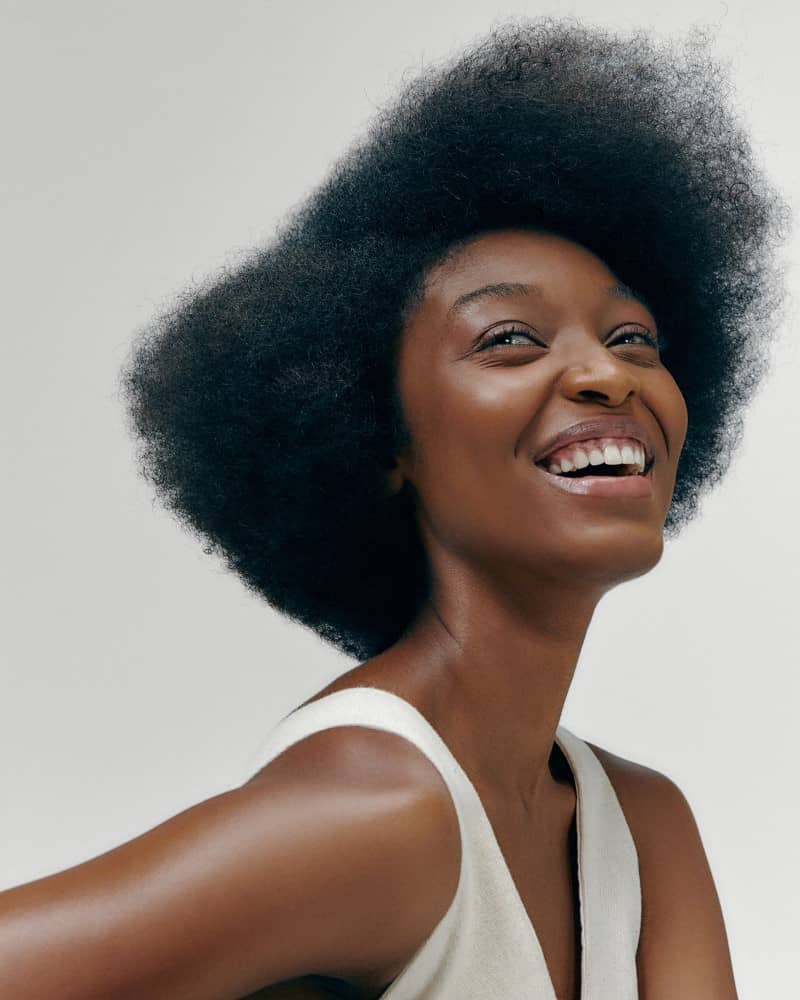 2
Improves Focus and Memory
Improves cognitive function and concentration owing to essential vitamins, minerals and enzymes that work hard together.
3
Supports Healthy Red Blood Cells
Boosts red blood cell formation using Vitamin B12 and B6 together with iron, a key player for transporting oxygen throughout the body.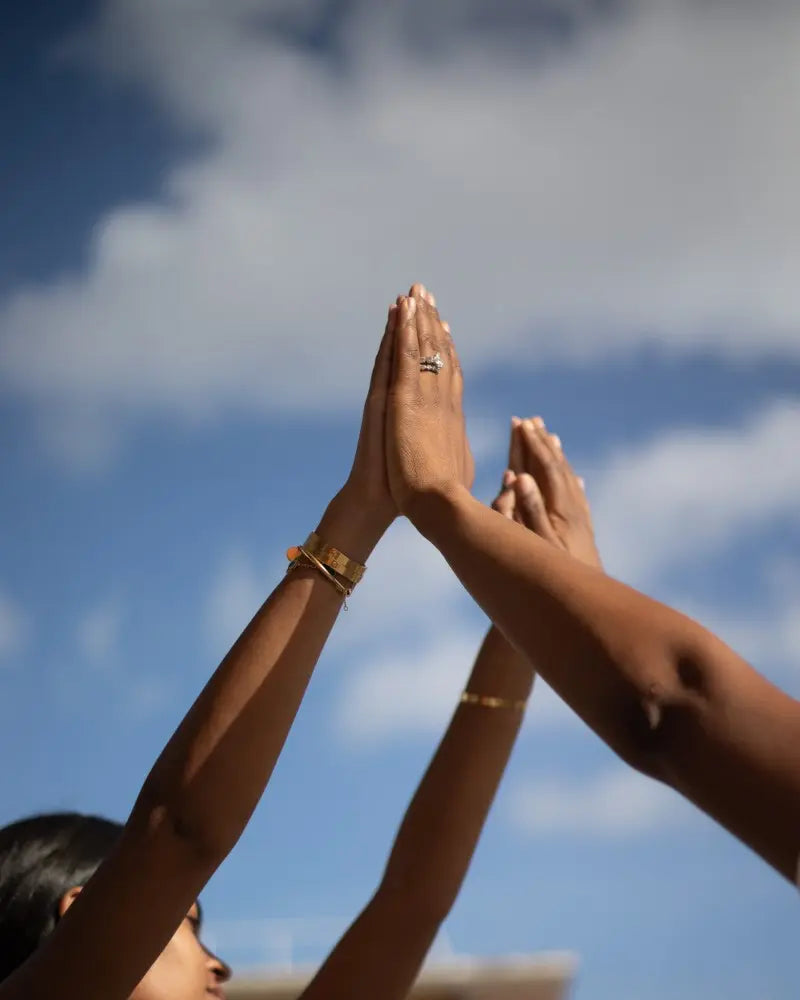 4
Stabilizes Blood Sugar Levels
Keeps blood glucose levels in check thanks to chromium.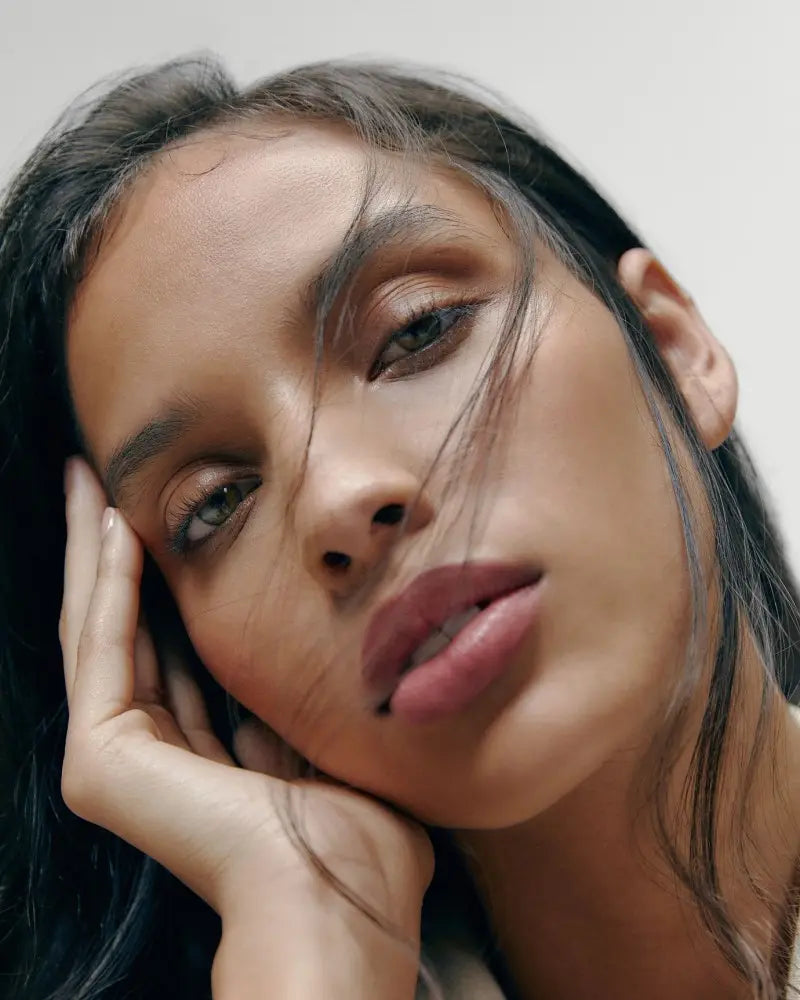 5
Packed with Antioxidants
Protects your cells against free radicals, which play a role in heart disease and cancer amongst other diseases, as well as ageing.
All of our capsules are made from Pullulan, a natural, edible polymer that comes from fungi, so they're suitable for both vegetarians and vegans.
Pullulan is an excellent barrier against oxygen. It preserves the potency of the antioxidants and nutrients in our supplements.
It's water-soluble, so pullulan dissolves and is digested more easily by our bodies.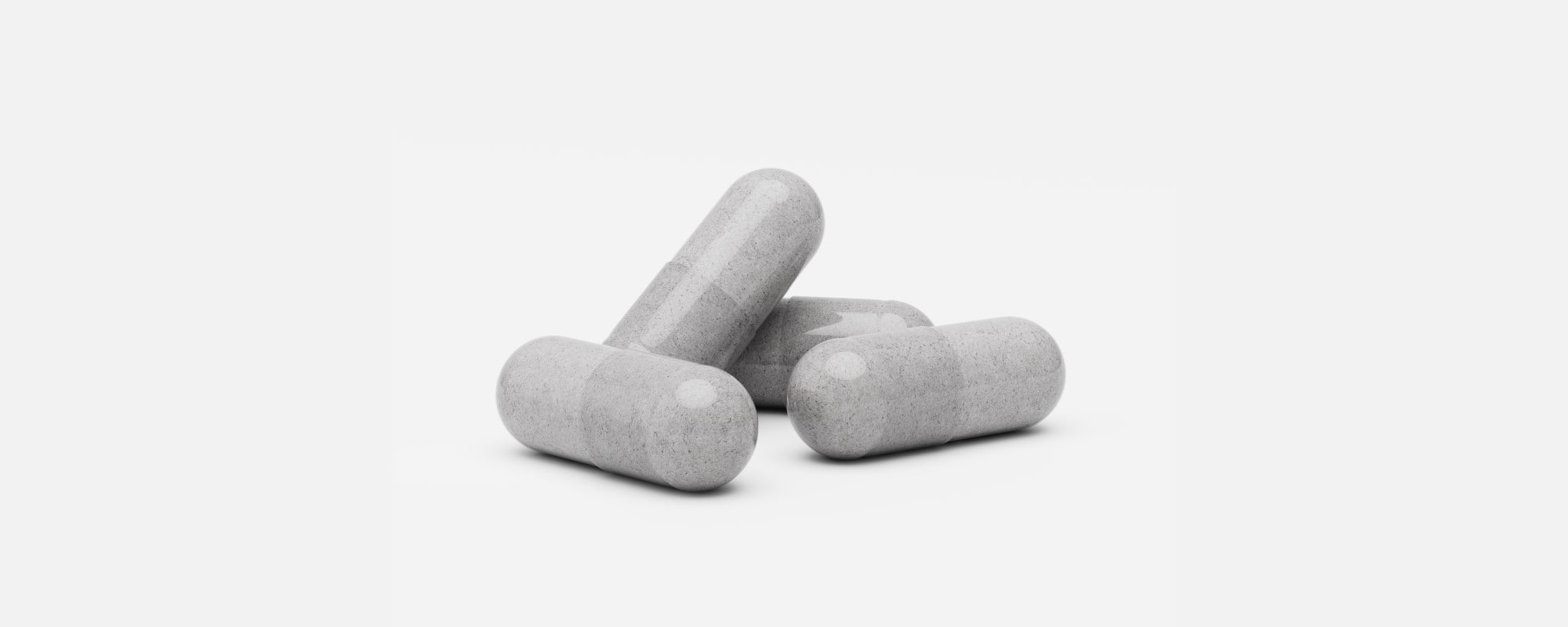 Free Shipping
Click and go. We handle the rest and the shipping costs too.
Delivered Monthly
What you need, when you need it, at your doorstep.
Easy Cancellation
Cancel directly on your subscription page. No long process. Hassle-free.
14 Days Return & Refund Policy
Return sachets in their original condition for a full refund. No questions asked.